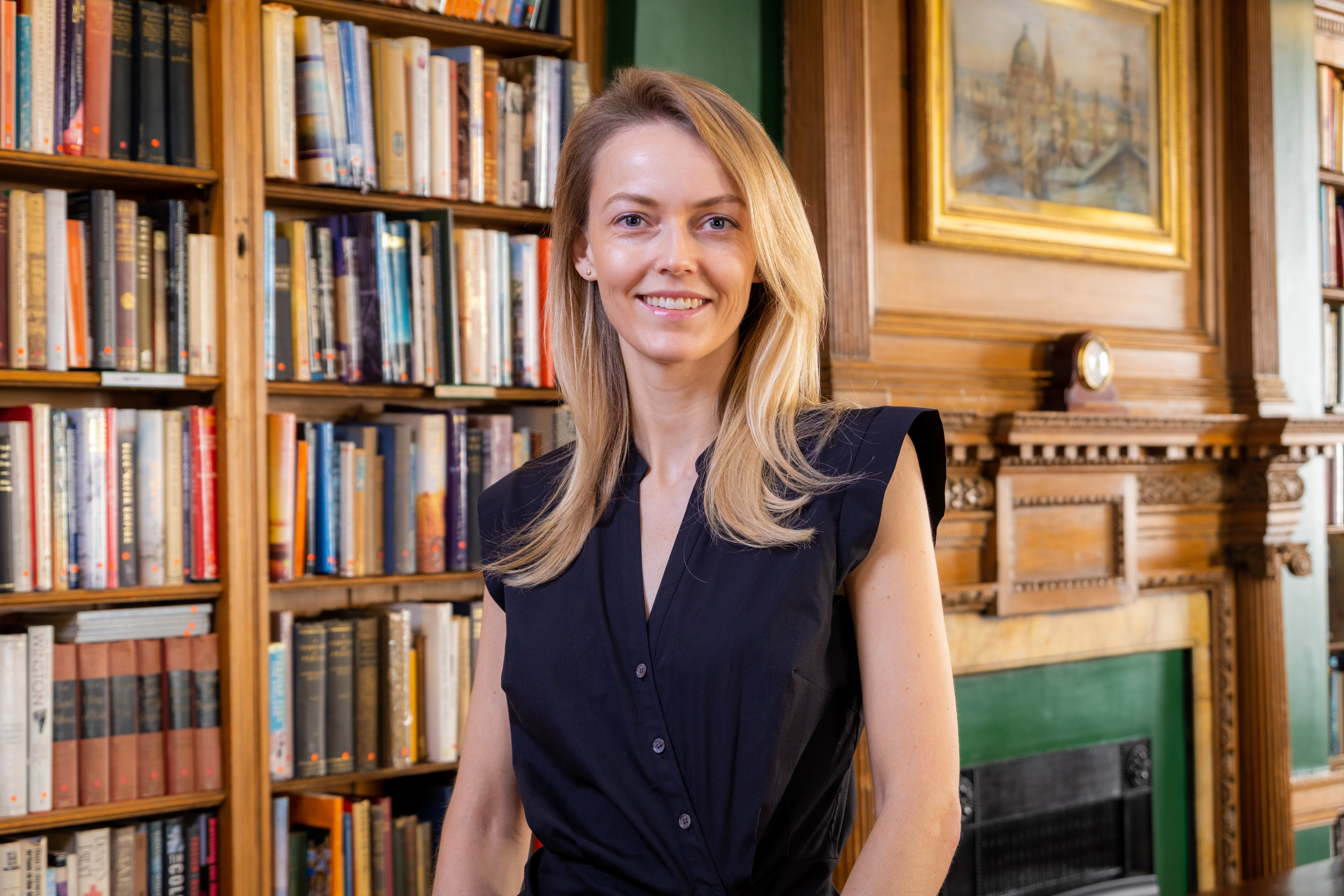 Athina Van Melkebeke
Partner, Kirkland & Ellis
---
"Athina joined Kirkland & Ellis in 2019 and in 2021, at the age of 30, she was promoted to partner, making her one of the youngest partners in her field.
A driving force of Kirkland's high-profile Antitrust & Competition practice, Athina is recognised as a sharp and trusted advisor, with a talent for leading on complex matters. Having practiced in Brussels, Washington, D.C. and London, dealing with regulators and advising clients globally, Athina's unique skill set means she is the antitrust advisor of choice for some of the world's largest and most sophisticated private equity and industrial clients.
Athina coordinates complex multijurisdictional regulatory review processes and has an outstanding track record of delivering on best case M&A timelines. For example, during the pandemic, she advised Bain Capital and Cinven on their CHF 4.2 billion acquisition of Lonza Specialty Ingredients (now Arxada), a world-leading provider of chemicals for microbial control solutions including sanitisers.
Athina has represented Bain Capital on over 15 completed transactions, with a total value of over €10 billion. Recently, Athina advised Bain Capital on the c. €1.7 billion acquisition of ITP Aero, from Rolls-Royce. ITP is a participant in the main European defense consortia. Considering the significant defense sensitivities of European Governments, the matter attracted extremely close scrutiny from the Spanish government, alongside foreign investment reviews in other jurisdictions. Athina also works for several other giant private equity firms including Blackstone and EQT. In addition, recognising her deep knowledge of her clients' businesses/markets and her pragmatic approach, Athina continues to advise portfolio companies acquired by each of these financial sponsors today.
With the European Commission planning to address distortions of competition caused by foreign subsidies, Athina is one of the partners leading Kirkland's dedicated task force. They are working to preserve clients' interests through providing input for the Commission's development of the regulatory framework, while actively preparing clients for this new layer of regulatory review.
Athina is committed to her pro bono work. She is a contributing author to the UN's Women, Business and the Law 2022 report on laws that discriminate against women, entrench gender inequality and are a major barrier to the realization of women's human rights. Through the RLS UK FRFE Project, Athina regularly advises people who want to join family members in the UK who, pre-Brexit, could have applied under the Dublin Regulations.
Through her involvement in recruiting, training and mentoring, Athina has played a critical role in growing Kirkland's uniquely diverse Antitrust & Competition group. The team includes antitrust advisers qualified and trained in a range of jurisdictions. Convinced that an organic growth platform with supportive role models is all it takes for women to take up the (number of) leadership roles they are equipped to fill, Athina actively contributes to associates' career progression, offering them the opportunity to co-lead client relationships early on, without losing sight of the person behind the lawyer.
Athina has been instrumental in developing the firm's Brussels office, leveraging her local experience to help the firm expand locally."