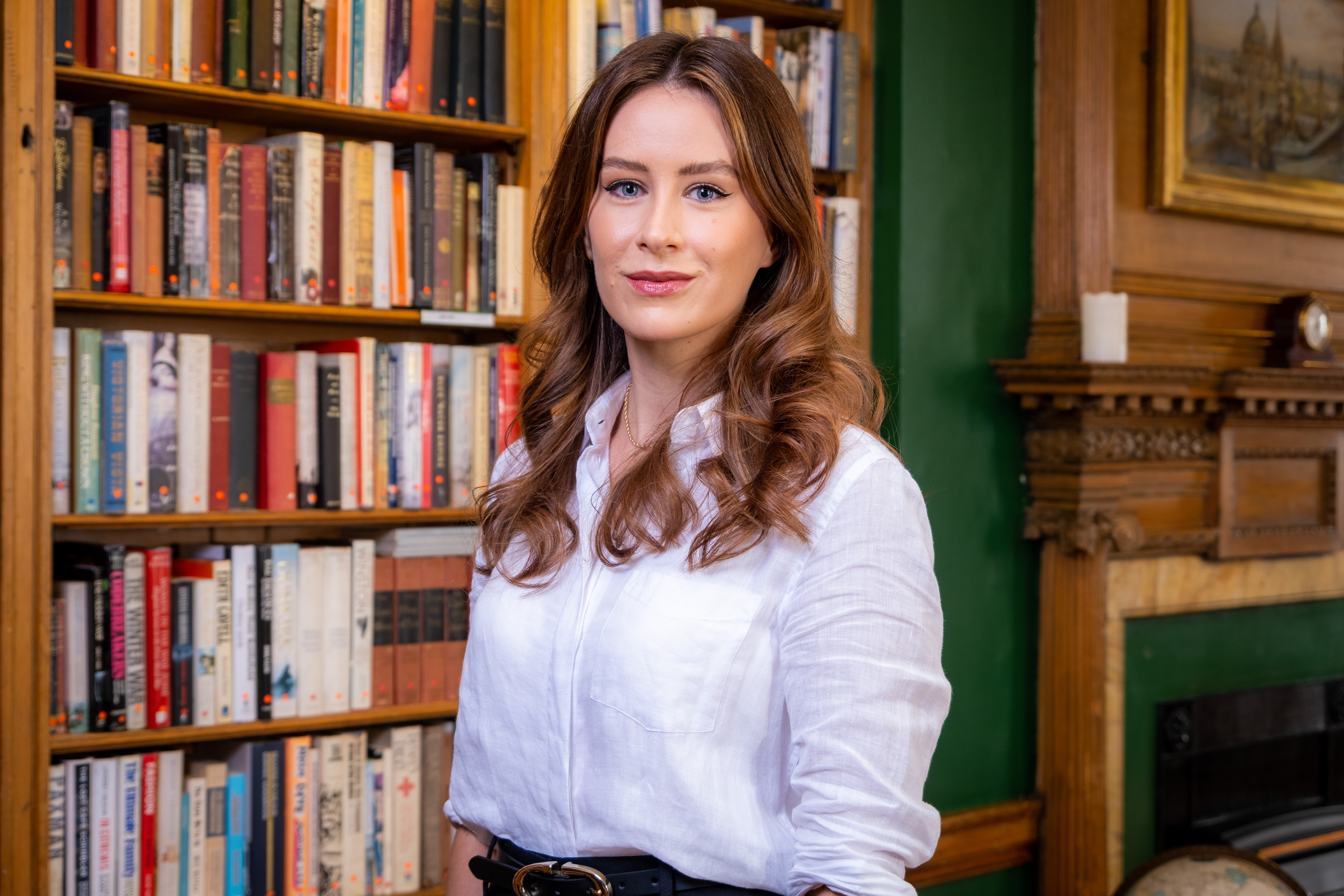 Caroline Marshall
Associate, Schillings
---
"I have worked my way into my dream job as a litigator working at the frontiers of today's media law landscape, harnessing my position to empower the next generation by making the law and the legal profession more accessible.
In life and in my profession as an associate solicitor with Schillings, I'm passionate about the fundamental right of privacy. I'm driven by the belief that everyone should have the right to a private life and that more must be done to protect privacy online, particularly for children.
Growing up in the first generation to use social media from childhood, I know the risk that an unregulated internet creates for young people. My desire to become a lawyer was born from my curiosity about why the law was failing to protect children on the internet, and a hope that I could change the system for the better. Over a decade later, I'm privileged to be working in media and privacy law, applying my knowledge and skills to make children safer online.
I believe that laws made to protect children can only be effective if they are available in a format children can understand. That's why, earlier this year, I led a pro bono partnership between Schillings and the UK Safer Internet Centre to improve the accessibility of the Online Safety Bill, a draft law that aims to change the landscape of online safety, especially for young people. At over 260 pages, the Online Safety Bill is like a small and very complicated book, notorious for its inaccessibility, particularly for the underage social media users it is designed to protect. Indeed, the Gunning Fog Index estimates that a person needs more than a post-graduate education to understand the Bill.
Motivated by my desire to affect meaningful change, I distilled the Bill into three pages of clear, accessible language. I helped to present this Guide – which was published to promote Safer Internet Day 2023 – to MPs and Lords at the Houses of Parliament. It has also been adopted as a resource by other organisations focused on child safety online, including the Molly Rose Foundation.
In addition to improving engagement with the law, I am determined to broaden access to the legal profession. Before pursuing a legal career, I had never met a solicitor, and found the routes into the profession opaque and confusing without support from a mentor or role-model on the inside. Not wanting others to face this bewildering experience, I volunteer as a mentor for future law students with the 'Law Society Diversity Access Scheme' and 'Big Voice London', supporting young people from less advantaged backgrounds in overcoming barriers to legal training and making our profession more inclusive.
Moving forward in my career, I will continue to apply my skills and knowledge to improve the lives of young people who aim to engage with the law and enter the legal profession, in the hope of leaving behind a legal profession richer for its diversity of social and cultural backgrounds."