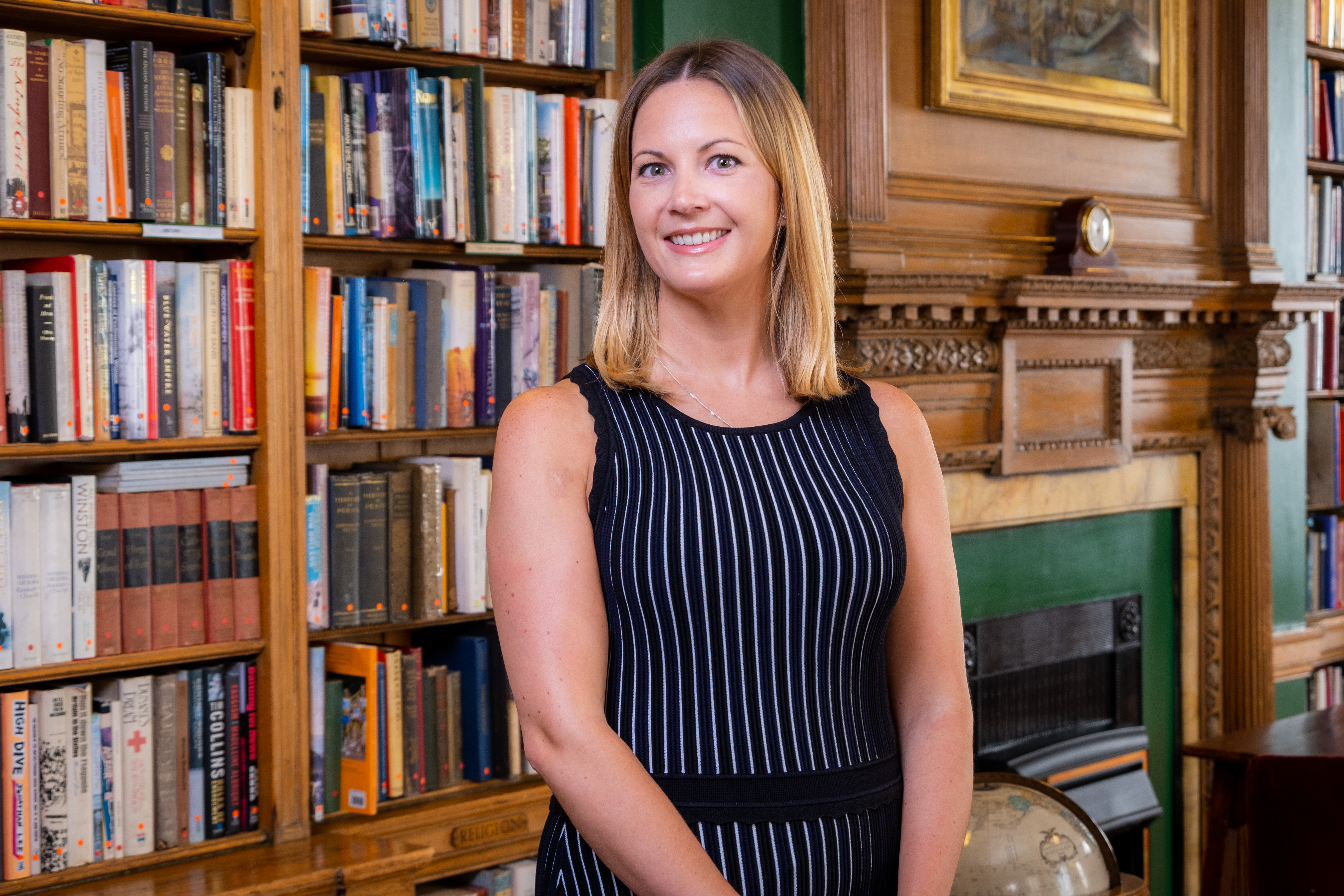 Chloe Bodley
Operations Director, Pertemps Professional Recruitment
---
"Chloe is passionate about the social care and education recruitment sector. Working across the business, she challenges the status quo in order to deliver efficiencies, streamline the recruitment process and continually improve the candidate journey.
She is a highly dedicated, organised, hardworking individual who has gained a reputation for providing both clients and candidates with an exceptional service.
Chloe joined Pertemps Professional Recruitment (PPR) in 2018, just over a year after it was founded. She quickly put her exceptional attention to detail, fresh approach and intense efficiency to work, taking control of the operations side of the business. In 2021, aged just 32 years old, she was promoted to Board Level Director.
From grass roots, Chloe has overseen the growth and development of her team and the business. The operations division played a significant role in the business plan which incorporated ambitious growth, increased geographical reach and sustainable strength and resilience. In 2023 Pertemps Professional Recruitment employs 70 people and has a £45 million turnover.
Chloe manages the operations and support functions. She's responsible for the high-level strategy and the relationship with the Board, and spends much of her time managing and delivering national and international projects. Her remit includes providing comprehensive business support covering marketing, e-procurement, HR, compliance and risk, contracts and the development of international operations.
Today, Chloe is the Operations Director overseeing a team of 16 employees. During her tenure at Pertemps Professional Recruitment, she has been in charge of the recent opening of the business's first Australian office, in Sydney, and is in the process of launching a new permanent division. She has also played a key role in rebranding the business, and digitalising and automating the recruitment process.
Chloe has an exemplary track record, but if you ask her team about her, they will undoubtedly refer to her warmth and down-to-earth approach. Though calm and thoughtful, a smile is rarely far away, and she operates with charm and objectivity. She has written about her commitment to leading with empathy and her belief that being kind in business is a strength. It might run counter to old-school individualism and board room autocracies, but for Chloe, it's about being committed to doing what's right.
While Chloe would say she's lucky to work in a business that genuinely puts its people first, she should definitely take her share of the credit for developing that culture. Her management style, commitment to empowering her team, and hands-on approach have all contributed to a 'back office' that is very much on a par with the sales teams it supports, and an environment where people development wins over micromanagement every time. It's not always a comfortable place to be – there's definitely a steely backbone there – but Chloe invariably manages to get the best out of people, to float new ideas and move the business forward."