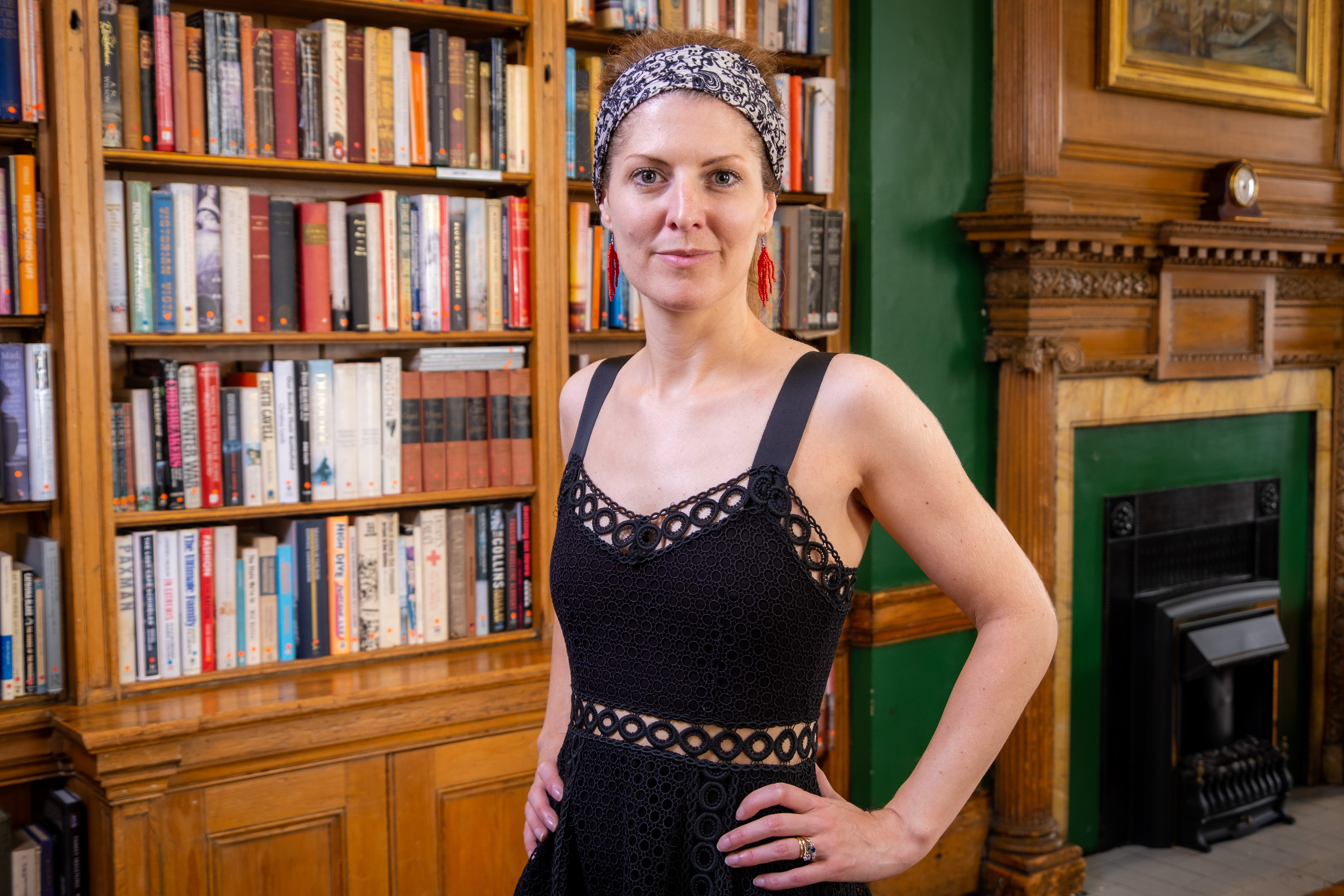 Deirdre Mc Gettrick
Director / Co Founder, ufurnish.com
---
Deirdre Mc Gettrick is a force to be reckoned with! This powerhouse is the Founder and CEO of the UK's market-leading search and comparison website for home furniture and furnishings, ufurnish.com. But Deirdre's path to success wasn't always straightforward.
After graduating, Deirdre spent 10 years working in investment banking in London. She honed her skills and became a Vice President at HSBC on their Leveraged & Acquisition Finance team. Deirdre worked on numerous high-profile transactions, including raising over $20bn for Reckitt Benckiser's acquisition of Mead Johnson. She also worked on various bonds for companies such as Ocado, House of Fraser, and Ceva Logistics.
But everything changed when Deirdre purchased her first home. She found it challenging to find the perfect furniture while browsing inspiration for her home. Hours spent trawling retailers websites made her realise there was a gap in the market. There was a need for an aggregator to make the journey easier for consumers and help retailers of all sizes get in front of those consumers.
Deirdre's vision for ufurnish.com is to be the world's largest search and discovery platform for home furniture and furnishings. With over one million products from 100+ leading retailers, the website brings together all the top retailers in one place, including John Lewis, Wayfair, Dunelm, Oka, and many more.
The online furniture market is rapidly increasing, and ufurnish.com is addressing a very real and previously unsupported consumer need by developing and supporting a "one-stop-shop" approach to home furnishings. The website provides consumers with unparalleled choice, creates a standardised search journey, and a universal language to search for products based on product descriptions, colours, and more. It also provides education and inspiration to consumers, exclusive discounts, and allows consumers to search based on key criteria across the entire market, rather than on individual sites.
ufurnish.com has connected with over 20m+ homes furnishers across ufurnish.com and our partners. To date ufurnish.com has delivered 500m brand impressions, had over 6m website visits, driven £5m worth of sales to retailers, signed up over 100k ufurnish.com members, and built a social media following of over 70k!
The furniture market is rapidly moving online, and ufurnish.com is poised to take advantage of this opportunity. By 2025, the online furniture market will be worth 38%, making it a significant opportunity for ufurnish.com. The business is focused on capturing the UK market first for product innovation, brand awareness, and proven economics, similar to the solutions Rightmove and Autotrader provide in their verticals.
Deirdre Mc Gettrick is a true inspiration. She's turned her frustration into a successful business that's changing the furniture market. With her energetic style and determination, there's no telling how far ufurnish.com will go. If you're looking for the perfect piece of furniture, look no further than ufurnish.com, the world's largest search and discovery platform for home furniture and furnishings!"