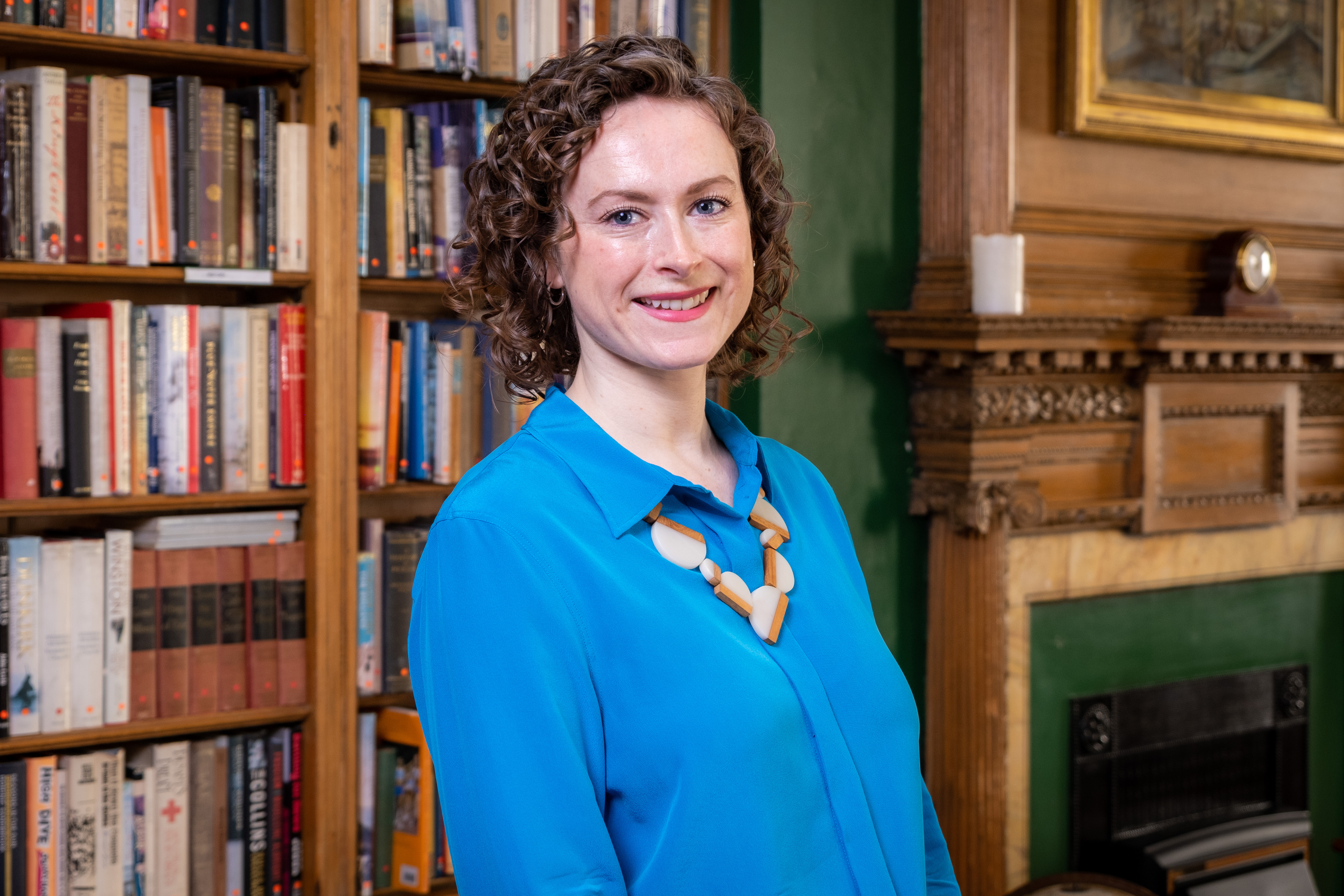 Felicity Emmett
Chief Strategy Officer, Fable Data
---
As Chief Strategy Officer at pioneering technology and data scale-up, Fable Data, Felicity is daily given the opportunity to shape and build a world-class business, which in turn hopes to shape the world for the better. The 13th team-member, Felicity joined as Chief of Staff in early 2020, pre-Pandemic, pre-product and pre-launch. Today Fable has 70+ people globally, market-leading data products generating multi-million pound revenue and supplies data to institutions such as University of Oxford, LSE, Bundesbank, Eurostat, the Treasury, and global hedge funds and corporations. Felicity has been instrumental in that evolution throughout; defining, designing and guiding the business' successful navigation of near-constant change.
Besides energy, determination and courage, Felicity's prior experiences prepared her to take on the broad challenge of startup leadership: An Oxford Classics graduate, she joined Rothschild & Co's grad scheme, then Group Strategy & Corporate Development division; followed by building new businesses within corporates at Innovation firm Fahrenheit 212, also creating their European Private Equity offering; finally she successfully opened the UK office of firstminute capital-backed SAAS firm Infraspeak.
In her varied positions at Fable, Felicity has played an integral role in:
Shaping the business:
-Quite literally, via ongoing organisation design, Felicity enables the business to grow at pace and become a market leader, reacting to the changing needs of each new phase.
-Felicity sees needs before they arise, and has incubated several functions, including People & Culture, PMO, Product and Planning.
-As right hand to a visionary CEO, working with the Board and leadership team, and now as an ExCo member, she is a linchpin at all levels of the business, providing challenge and support in equal measure.
Creating a company Culture
-Felicity drives a positive, collaborative and inclusive culture, promoting behaviours which set Fable apart. Staff feedback consistently shows >95% team satisfaction and engagement.
-Overseeing strategic recruitment, she ensures Fable attracts top talent and herself hired many of the leadership team. Felicity has also delivered leadership development and mentoring programmes.
-In an often male-dominated industry, Felicity champions diversity and the benefits of having different voices in the room.
Creating of company strategy
-Alongside the CEO, Felicity defined the company vision and strategy, connecting this to day-to-day execution.
-Felicity manages the Strategy & Planning division, ensuring we do the right thing, the right way, at the right time. The team she has built (and its spirit) is incredibly strong and a real powerhouse company-wide.
-Her delivery of the rigorous 2023 Annual Plan was pivotal in securing Series B funding from Octopus Ventures in December 2022, despite strong industry and fundraising headwinds.
Being a Leader and Role Model
-Felicity leads by example. She supports and empowers those around her, giving everyone the tools they need to succeed, championing their successes and providing a safe environment for development. Felicity puts herself in the shadows to ensure the focus is on others, letting them shine. Whilst many leaders can solve a problem, Felicity demonstrates the importance of having the empathy and insight to bring others with you.