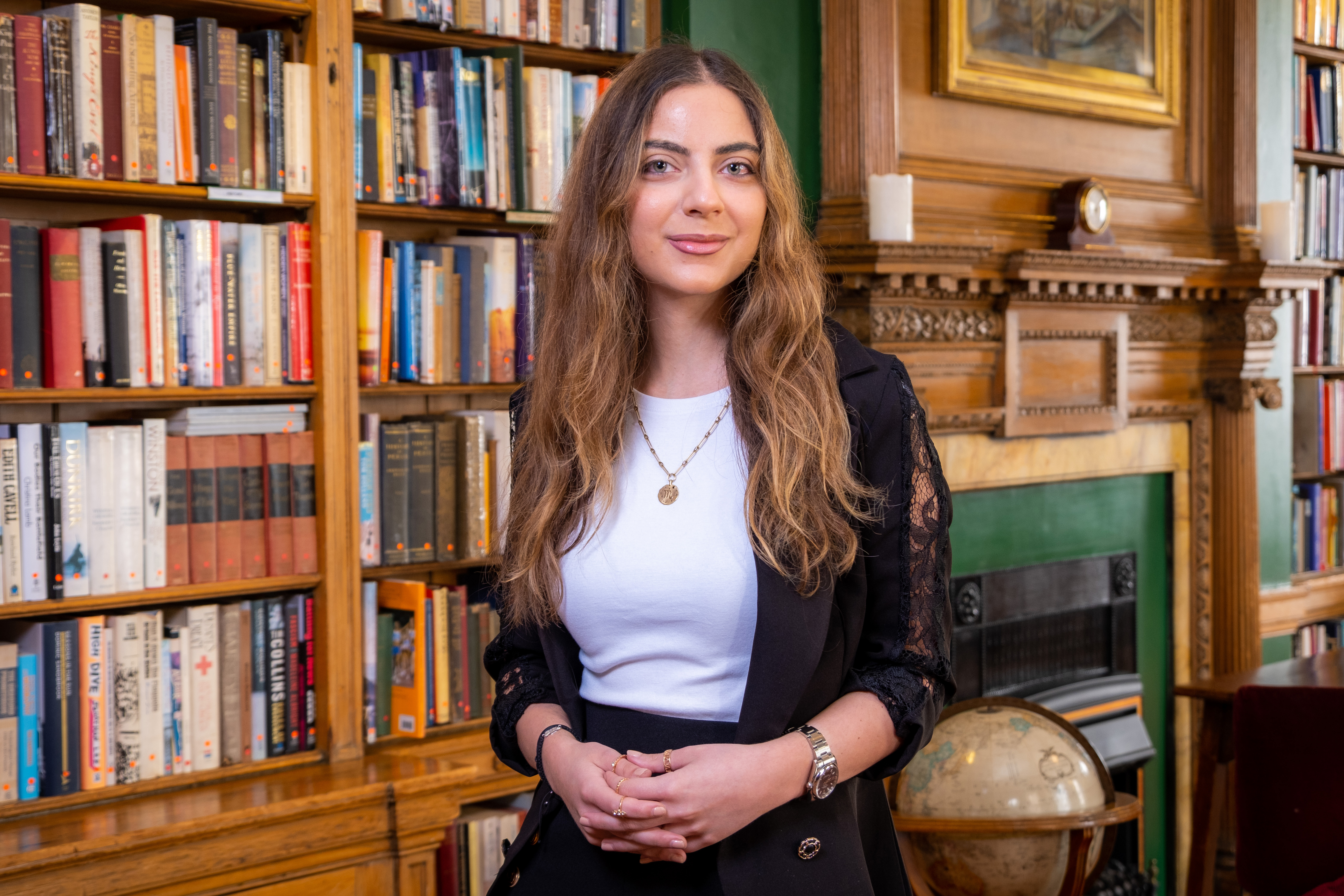 Lea Karam
Consulting Director, Behave (Total Media Group)
---
"Lea Karam is a 27 year old Lebanese woman who has built a global reputation for developing groundbreaking behavioural solutions in media and marketing, achieving recognition as a "pioneer in the field of behavioural science".
Born and raised in Beirut, Lea succeeded despite challenging odds - from Middle Eastern societal barriers on women to the very slim possibility of securing a UK work permit - her background has been a key driver to her resilience and a significant role in her success. Initially honing her consumer behaviour experience at Dubai's leading creative agencies, BBDO and Publicis, she joined London-based Total Media in 2019, where she has been central to the development of Behave - the first behavioural consultancy in media in Europe.
Identifying clients' need for strategic insights beyond media planning, Behave's aim was to disrupt and improve common knowledge. Joining as its first consultant, Lea advocated for the adoption of methods that blend behavioural thinking with machine learning, AI, and neuroscience to improve insights - one of the first players to do so in the industry. Leading the development of the unit - which has grown from three people onboarded to more than 20 people - her fast-track progression to leadership was a first both within the company and industry. Already setting her apart from other, more traditional players.
Part of Total Media's leadership, Lea drives all-agency upskilling on the behavioural tools and capabilities that she has packaged into bespoke Behave solutions, combining innovative new thought processes across the department. Her revolutionary product development has been another fundamental part of her success, enabling her to connect with a range of partners and develop diversified in-house capabilities. For example, her expertise in crafting bespoke UX strategies using AI Predictive and Biometrics has resulted in turning Investec's Private Clients website into their highest performing site ever witnessed. Her gamble to innovate and experiment within uncharted territory before AI was a hot topic has seen her featured on a number of industry panels explaining the value of emerging behavioural tech.
Beyond internal efforts, Lea is focusing on developing the next generation of behavioural talent within the industry. Leveraging the momentum of a bigger than ever pool of behavioural science graduates, she is planning external training schemes that develop practical applications of behavioural science in media. Working closely with a number of charities such as Young Westminster Foundation and WYK Digital, Lea and the team are driving opportunities for aspiring who invest in brighter futures for young people.
Lea's challenging upbringing has led her to start mentoring young Lebanese women. Her efforts in guiding these women in their early education and career has seen them land internships at prestigious companies across the globe. Her achievements have also seen her featured on National Lebanese news, with the country praising her achievements despite the barriers bound to hinder her. As a Middle Eastern woman, Lea's unique vision has seen her achieve remarkable success and everlasting impact, making her a deserving candidate for Management Today's 35 Women Under 35 list."