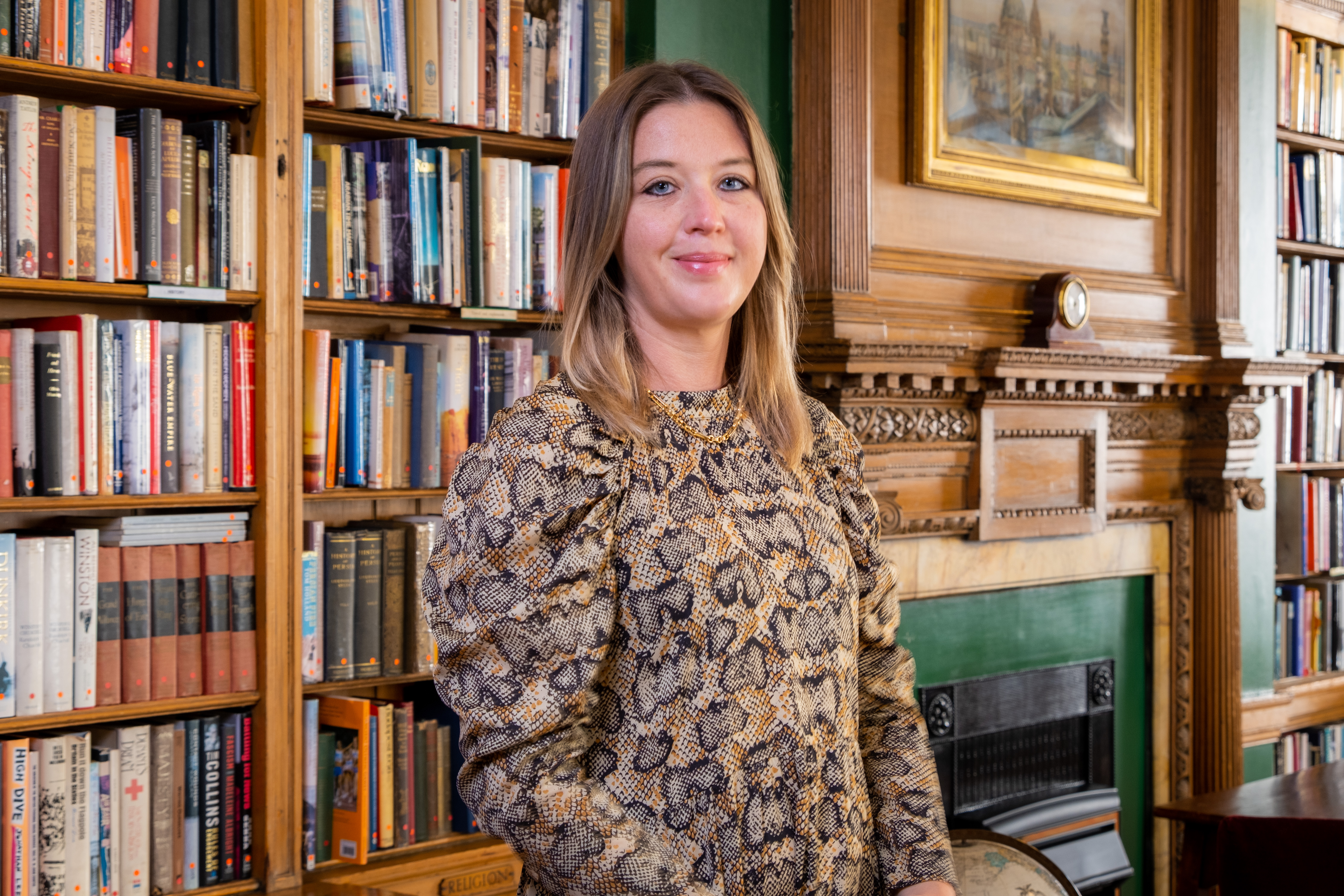 Meagan Bickerstaff
Head of Growth Marketing, History Hit
---
"Meagan graduated from a top university for media and advertising in the US and quickly moved into digital media at OMD San Francisco. Soon after she bravely decided to take an exciting digital planning role in London working on COTY Prestige & Beauty. Meagan was ambitious, moving up the ranks, and landed a client-side position at Sky where she helped launch and market the Sky Mobile digital offering.
Living in London was never Meagan's long-term plan so her world turned upside down when she accidentally fell pregnant. Meagan was always determined and goal-oriented so she was not going to let this prevent her from "having it all."" However she slowly realised, between breast-pumping at work in the toilet and the late nights, the old version of herself was gone. She was caught in a downward spiral of negative thoughts and self-doubt not realising it was post-natal depression. She was surprised at the lack of support and information there was available on maternal mental health and the noticeable barriers there were for mothers in the workplace, so she decided to take action and drive change.
Meagan built a community over 2,000+ mothers through her blog and social media channels sharing the truth about motherhood. To take control over her work-life balance and find purpose again, she left her corporate job and started her own business using her experience in marketing and the community she built. Meagan became CEO and founder of an influencer marketing agency which, in only the first few months, landed clients such as Mastercard and Symprove. Alongside her business, the community she built continued to thrive and became a place of empowerment and mentorship for women and mothers at work. Meagan and the mentors in the community championed maternal mental health through writing, speaking, and social media. Meagan was a winner of the WACL Future Leaders award, for women in the advertising and communications with the potential to be great leaders, and did the RADA voice of influence programme. Through the Futures network she discovered Bloom UK, a non-profit women's network taking action on gender equality and diversity with charity partner Women's Aid, and within a year became volunteer Head of Marketing within the network speaking on panels such as BloomFest, writing for Bloom UK, managing the content strategy and ultimately driving change in the marketing industry. She led content marketing strategy which helped Bloom reach the goal of raising over 20K+ for Women's Aid during the pandemic.
Meagan has come a long way since becoming an entrepreneur and mother, she found her real purpose in growing communities and businesses, and now leads the growth marketing team at scale-up History Hit. As Head of Growth, she has made a real impact over the last year, growing the team and doubling subscription growth, and launching the streaming service on Amazon Prime Video. Meagan continues to champion and support women in the workplace through the FUTURES network and mentorship in Bloom UK, as well as in her current leadership role."