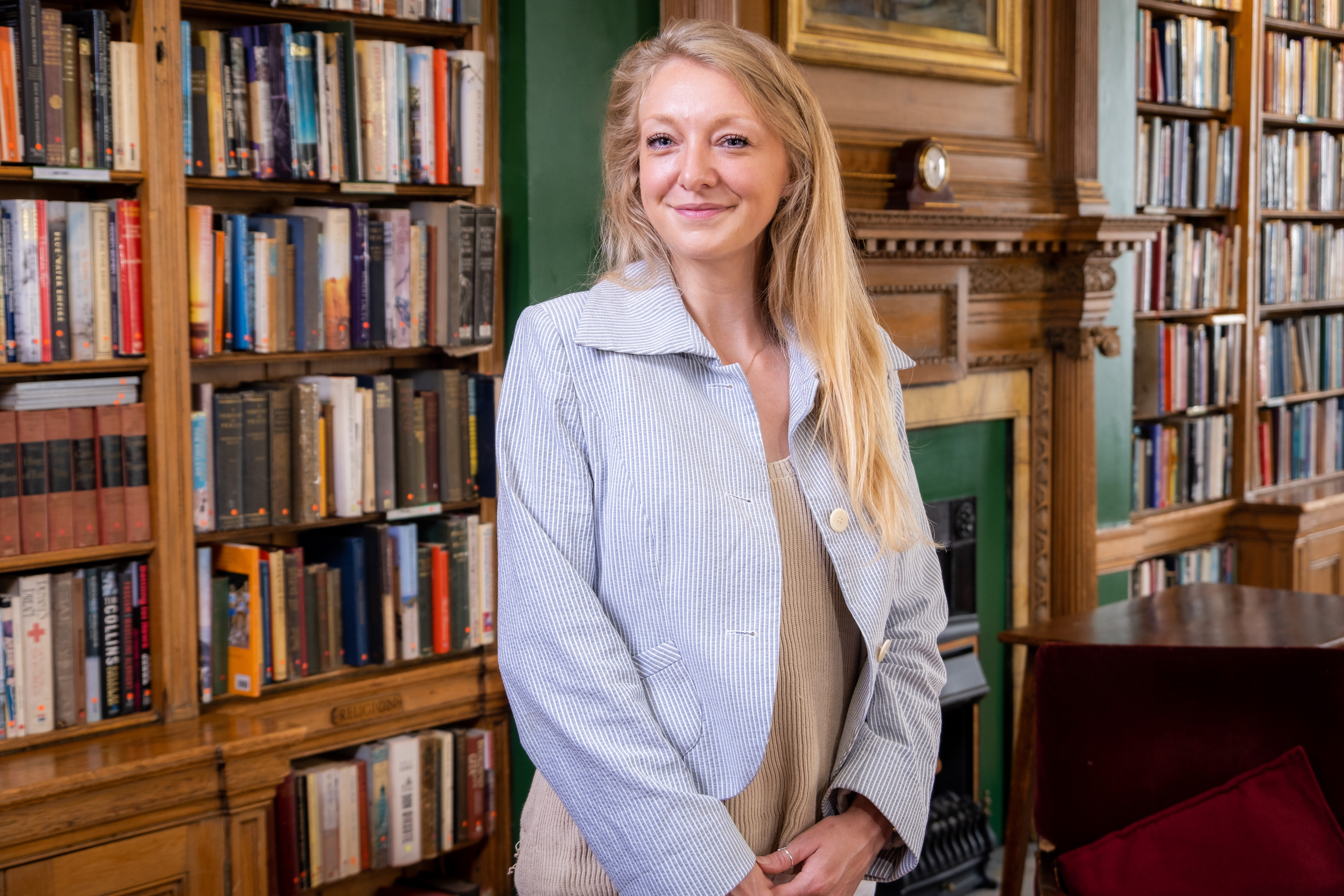 Rebecca Adair
Founder & Client Services Director, Kemosabe
---
"Founded seven years ago when Rebecca was 27 years old, Rebecca has been instrumental in the vertical growth the agency has experienced. In traditional terms, KEMOSABE has been appointed to handle Southern Comfort, Cisco, All Nippon Airways (Japan's largest 5-Star airline). Whilst the past few years has been a strong focus on sustainable travel. Through this she has launched their own publication For Good – A compendium of sustainable initiatives and tangible outcomes from industry-leading brands, innovators, and designers to inspire action, commitment and bold ideas www.forgoodmag.com
Rebecca has also been developing the agency's credentials in the social impact space with KEMOSABE now working with the U.S./Australia based Thankful Organisation and Social Enterprise UK. In December 2022 Kemosabe was certified as B CORP, joining a growing group of companies reinventing business by pursuing purpose as well as profit. This was a two year journey which was spearheaded by Rebecca. Kemosabe has been certified by B Lab, the not-for-profit behind the B Corp movement, having met rigorous social and environmental standards which represent its commitment to goals outside of shareholder profit.
The B Corp certification addresses the entirety of a business' operations and covers five key impact areas of Governance, Workers, Community, Environment and Customers. The certification process is rigorous, with applicants required to reach a benchmark score of over 80 while providing evidence of socially and environmentally responsible practices relating to energy supplies, waste and water use, worker compensation, diversity and corporate transparency. To complete the certification, the company will legally embed their commitment to purpose beyond profit in their company articles. Kemosabe is now one of only 1000s business in the UK, and far less than half of which are female owned.
Rebecca's passions for the good in the creative industry started at university where she studied Theatre and Performance at the University of Leeds and focussed her studies on Drama Therapy and the rehabilitation of women offenders through drama. This meant working in a Wakefield's Closed Condition Women's prison.
Starting her career in an integrated London marketing agency, by the age of 24 years old she scaled to Account Director on key EMEA accounts such as All Nippon Airways – embracing the cultural nuances that have allowed this business to follow her career to join her at Kemosabe, following a formal pitch process.
In the first 3 years Kemosabe grew from an agency of 3 to 15 and doubled its revenue year on year. Having weathered the storm of the pandemic, currently employees 15 Kemosabians – each on the same quest to deliver creative communications for clients, to change mindsets for the better.
Kemosabe strive to create strategically led work, with a focus on human behaviour and understanding. Rebecca has created a team structure that is empowering for the team and allows them the opportunity to grow at the fast pace that she experienced at the start of her career, which support, training and insight provided for all."