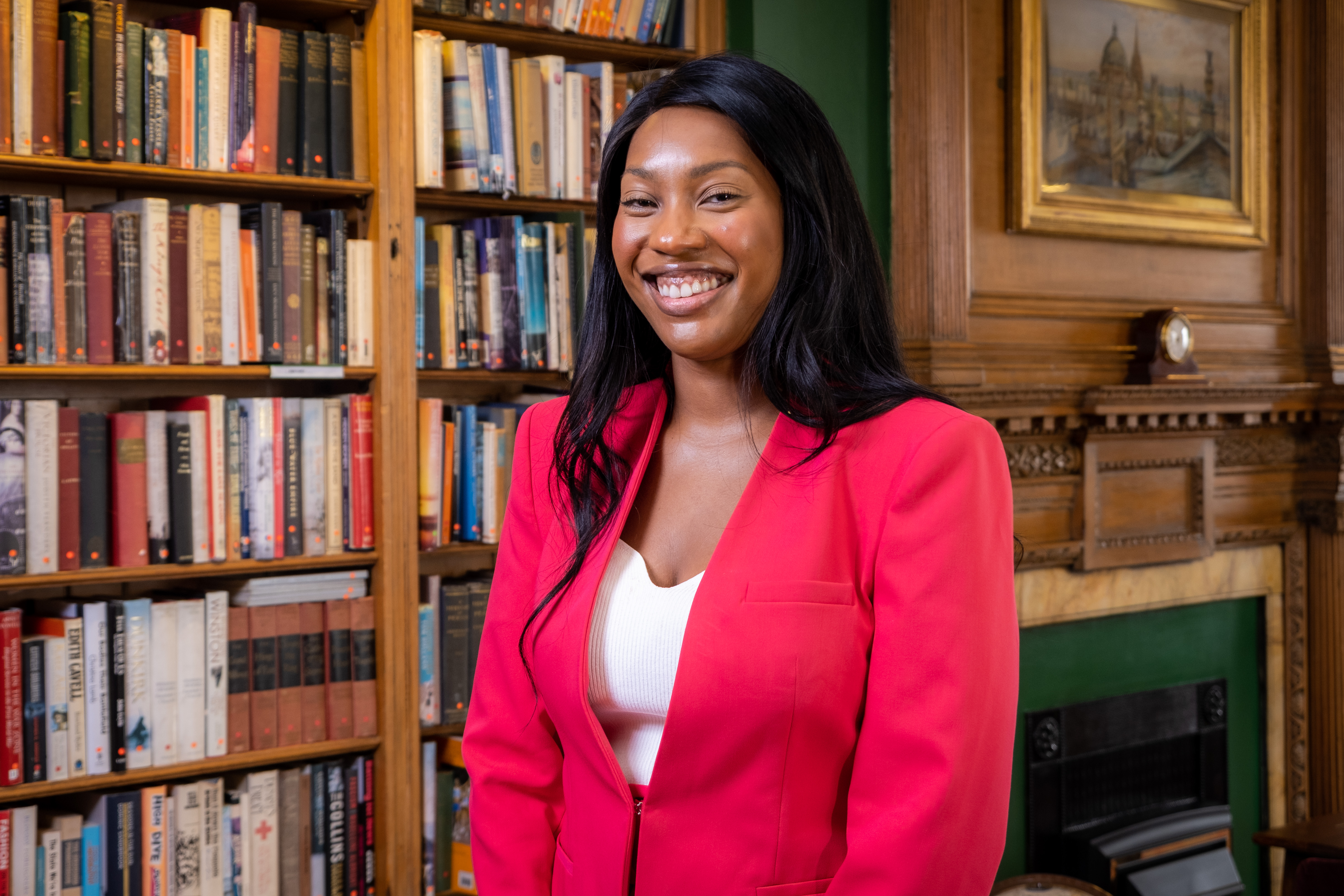 Simone Sargeant
Digital Commerce Director - GB, Diageo
---
"Simone is an astute commercial leader, and has cemented herself as one of the most influential and exciting talents within the UK's FMCG sector. Describing herself as unapologetically curious and willing to challenge the status quo, her hard work and attitude have allowed her to accelerate professionally and deliver outstanding financial results, alongside driving diversity across ideas, products, and people.
Simone joined Diageo (the global leader in beverage alcohol) in March 2022 as Digital Director GB, and leads a team that ensures our digital strategy is fully integrated across the off and on trade. Since starting, Simone has led Diageo's e-commerce agenda with all our major customers in GB, the company's strategy with Amazon, our biggest e-commerce customer in Europe, as well as Diageo's development of new business across e-commerce. Simone has been influential in driving digital transformation on two Diageo direct-to-consumer websites, as well as enhancing digital capabilities. This includes playing a major role in the launch of Bar.com, our disruptive market-leading marketplace and network.
Before joining Diageo, Simone led several further transformation initiatives, most recently at McCormick, where she played a leading role in defining and executing the commercial strategy for a $100m+ turnover business unit. She was recognized early for her exceptional ability to lead collaborative and high-performing teams, leading to her appointment aged 28 as Commercial Director for Europe, the Middle East, and Africa. Simone is truly a trailblazer within commercial, and at 32 is also one of the youngest members of Diageo's Off Trade and On Trade Leadership teams, as well as Diageo GB's Executive Committee.
However, Simone's secret to success is embracing people's differences, and has made driving social progress across the FMCG industry her passion. Through various initiatives, Simone has cemented herself as a true champion of Diageo's Inclusion & Diversity ambitions, and embodies the type of role model the company wants to foster as we strive to embrace diversity in the broadest possible sense.
Her commitment to bringing driving diversity across the industry is epitomized by her work as the founder of the Black FMCG Collective. What started as a WhatsApp group 18 months ago, the Collective has blossomed into an external, cross-industry initiative that is the primary support network for Black professionals within the FMCG sector. The Collective, which has been backed financially by Diageo, now has over 100 active members and is committed to achieving equality of access, retention, and promotion within the industry and those aspiring to join.
Simone is determined to create a culture across FMCG where members of the Black community and other ethnic minorities have the support and confidence to thrive. Outside of the Collective, Simone spoke on a panel in November 2022 that discussed how women can succeed in technology. At McCormick, Simone founded Simfluence, aimed at offering coaching support to those from underrepresented backgrounds within consumer goods, which developed into the Collective. She was previously a mentor on the Psalt programme, which aims to offer coaching, inspiration, and opportunities to those from minority backgrounds."